Recreational League – Practice Guidelines (COVID-19)
1. If your child(ren) feels/falls ill or comes in close contact with anyone who has COVID-19, you must follow the State Guidelines on quarantining for close contact and/or disease transmission and not return to the field until the amount of days have passed.
2. We recommend that each spectator and player wear a face mask too and from their field. Face masks must cover all areas that are subject to airborne particles (nose & mouth).
3. Players are not required to wear face masks during practice.
4. Spectators of the same household are only permitted to sit at the side of the fields for practice.
5. We recommend each spectator wear a face mask if social distancing cannot be maintained.
6. (SEE BELOW) Each team has been designated a spectator area based on your child's field (4v4 = 2016 through 2013 Birth-Years). Teams have been assigned a practice area such as FIELD 6A-P1 please use your team schedule on the Ascension Flight Soccer Club app as a reference to your field assignment.
4v4 Fields - Spectators of the same team, sit on the same side line.
7v7 & 9v9 Fields - Spectators will sit across from their team. The image shows team placed inside the area between fields and spectators on the outside where there is more space.
11v11 Fields - Spectators of the same team, sit on the same side line.
These guidelines are to keep you, and those around safe during this time. All of these guidelines are intended for practices and game day guidelines are provided separately, which can be found here.
If you have any questions, please contact alex_edwards@ascensionflight.org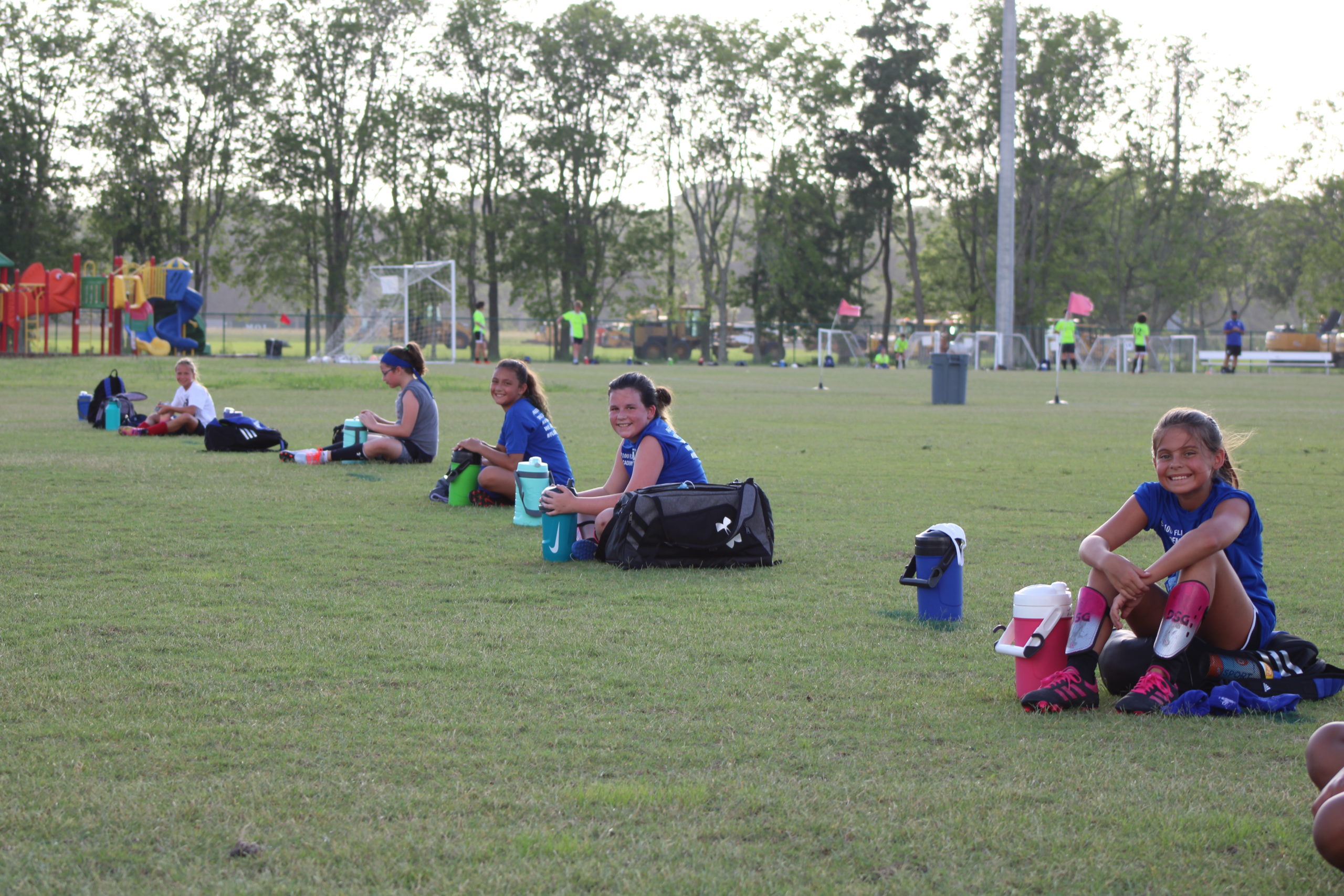 Close Contact and Positive Case Timeline
Close Contact Timeline
Initial date of close contact - Example: 2/25/21
Testing after close contact, the DoH and CDC suggest tests can be taken on or after 5-days of initial contact - Example: 3/2/21
If a negative test is presented, person(s) can return 8-days after initial close contact - Example: 3/5/21
If a person(s) decides not to test and has

ZERO

symptoms, they can return 10-day after initial close contact - Example: 3/7/21
Alternatively, person(s) can decide to quarantine for 14-days showing ZERO symptoms before returning - Example: 3/11/21
Positive COVID-19 Case Timeline
Any person(s) who tests positive for COVID-19 must remain away from any activities for 10-days from when initial symptoms occurred.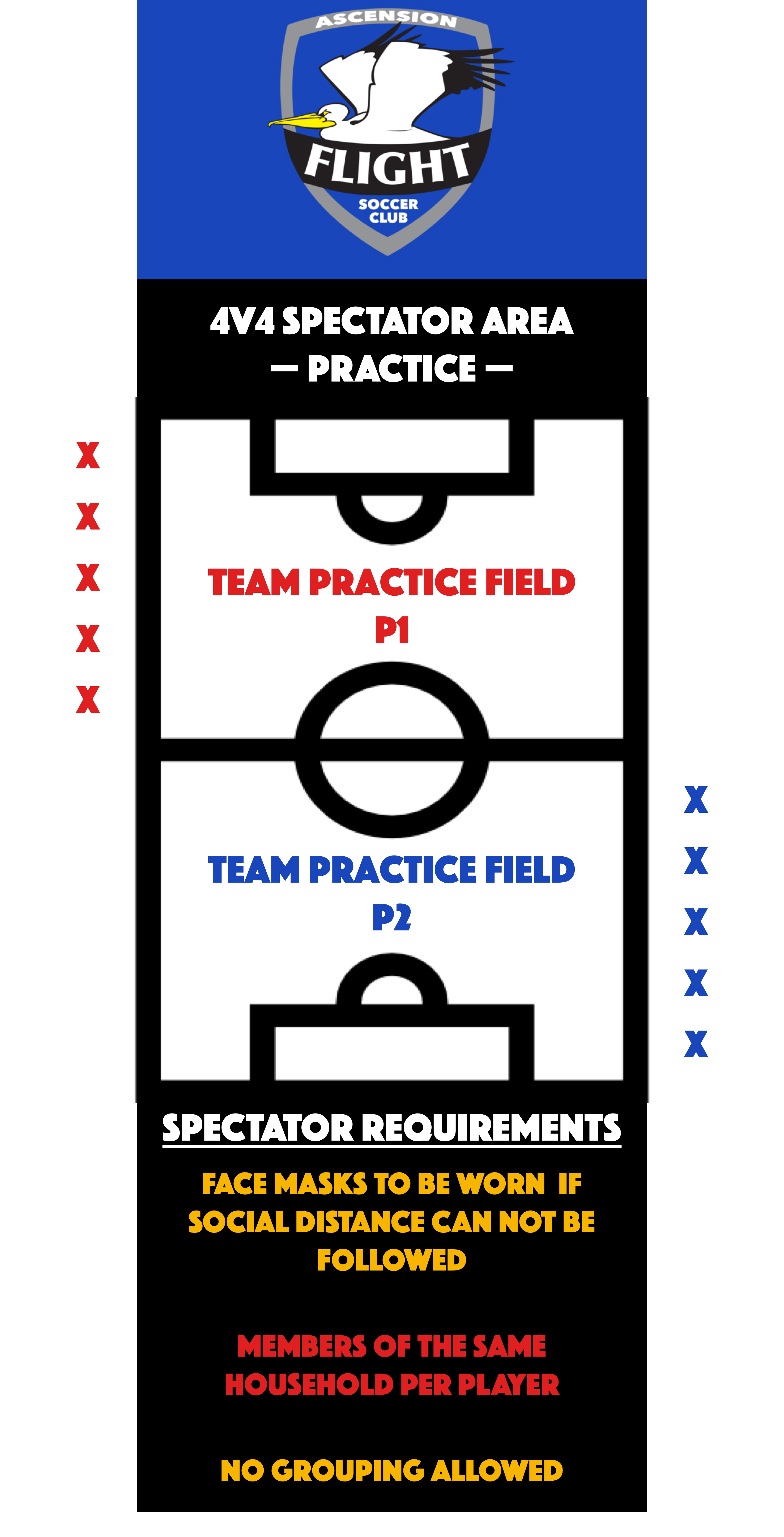 7v7 & 9v9 Spectator Areas