Welcome to the 2022/23 Player Assessment Process
2022/23 Player Assessment Dates
Rising 11U (2012 Birth-Year)
Boys
Assessment Date #1 - 4/13 @ 6:00pm - 7:10pm
Assessment Date #2 - 4/26 @ 7:30pm - 8:40pm
Girls
Assessment Date #1 - 4/13 @ 7:30pm - 8:40pm
Assessment Date #2 - 4/26 @ 6:00pm - 7:10pm
Rising 12U (2011 Birth-Year)
Boys
Assessment Date #1 - 4/14 @ 6:00pm - 7:10pm
Assessment Date #2 - 4/27 @ 7:30pm - 8:40pm
Girls
Assessment Date #1 - 4/14 @ 7:30pm - 8:40pm
Assessment Date #2 - 4/27 @ 6:00pm - 7:10pm
Rising 13U (2010 Birth-Year)
Boys
Assessment Date #1 - 4/11 @ 7:30pm - 8:40pm
Assessment Date #2 - 4/28 @ 6:00pm - 7:10pm
Girls
Assessment Date #1 - 4/11 @ 6:00pm - 7:10pm
Assessment Date #2 - 4/28 @ 6:00pm - 7:10pm
2012 thru 2010 Invitations sent out after 12pm on April 29
Rising 14U (2009 Birth-Year)
Boys
Assessment Date #1 - 6/3 @ 7:30pm - 8:40pm
Assessment Date #2 - 6/6 @ 7:30pm - 8:40pm
Girls
Assessment Date #1 - 6/1 @ 7:30pm - 8:40pm
Assessment Date #2 - 6/3  @ 6:00pm - 7:10pm
Rising 15U (2008 Birth-Year)
Boys
Assessment Date #1 - 6/3 @ 7:30pm - 8:40pm
Assessment Date #2 - 6/6 @ 7:30pm - 8:40pm
Girls
Assessment Date #1 - 6/1 @ 7:30pm - 8:40pm
Assessment Date #2 - 6/3  @ 6:00pm - 7:10pm
Rising 16U (2007 Birth-Year)
Boys
Assessment Date #1 - 6/2 @ 7:30pm - 8:40pm
Assessment Date #2 - 6/6 @ 6:00pm - 7:10pm
Girls
Assessment Date #1 - 5/31 @ 7:30pm - 8:40pm
Assessment Date #2 - 6/2  @ 6:00pm - 7:10pm
2009 thru 2004 Invitations sent out after 12pm on June 10
Rising 17U (2006 Birth-Year)
Boys
Assessment Date #1 - 6/2 @ 7:30pm - 8:40pm
Assessment Date #2 - 6/6 @ 6:00pm - 7:10pm
Girls
Assessment Date #1 - 5/31 @ 7:30pm - 8:40pm
Assessment Date #2 - 6/2  @ 6:00pm - 7:10pm
Rising 18U (2005 Birth-Year)
Boys
Assessment Date #1 - 6/2 @ 7:30pm - 8:40pm
Assessment Date #2 - 6/6 @ 6:00pm - 7:10pm
Girls
Assessment Date #1 - 5/31 @ 7:30pm - 8:40pm
Assessment Date #2 - 6/2  @ 6:00pm - 7:10pm
Rising 19U (2004 Birth-Year)
Boys
Assessment Date #1 - 6/2 @ 7:30pm - 8:40pm
Assessment Date #2 - 6/6 @ 6:00pm - 7:10pm
Girls
Assessment Date #1 - 5/31 @ 7:30pm - 8:40pm
Assessment Date #2 - 6/2  @ 6:00pm - 7:10pm
2009 thru 2004 Invitations sent out after 12pm on June 10
Ascension Flight bring a unique addition to the Player Assessment Process by using a digital platform called 'TeamGenius'. This platform allows Ascension Flight Assessment Staff to use electronic devices when evaluating players, Assessment Staff will be seen using cell phones, tablets or computer during the process of the Player Assessment. This software allows Ascension Flight to gather and store information securely through our 'TeamGenius' app.
Gone are the days of countless clipboards and sheets of paper with each player evaluation collected, we feel this is a step in the right direction for our evaluations of players and security of their information.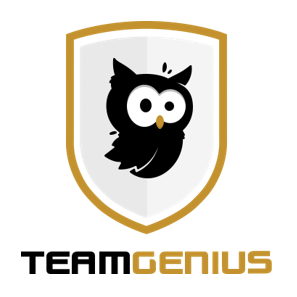 Player Assessment Process FAQS
Cajun Industries Soccer Complex

Once a player is registered s/he will attend at least one (1) of the two (2) assessment dates for their age group. Players are asked to wear non-club attire and keep their sports uniform as neutral as possible. Upon arrival, players will check-in with their parent/guardian and be given a number to hand to the assessors once directed to their field by the check-in person(s). Once players have handed their number to the assessor, they will receive a bib with a number and their name will be recorded.
---
During the assessment, the assessors will use electronic devices such as mobiles, tablets and computers to assess players on our assessment app TeamGenius. Assessors will never share information or ask questions of the players i.e. 'what team do you play for' 'would you join our club if you were offered blue' etc. Players will start by participating in technical exercises both unopposed and opposed which allows assessors to create and take notes.
---
Players will have their photo taken during the first water break, they will be lined up in increments of 10. The reason we do this is that, once we are evaluating and selecting teams throughout all age groups we can put a face to a name if needed, it's worth noting we assess over 500 players during this process. Players will then play in a scrimmage with their respective age group and be placed in positions where the assessor would like to see players play, if players are placed in a position that they don't typically play, this is ok.
---
Please review our Player Assessment dates, times, and age groups which are grouped by birth-year. Players can register through the registration portal on this page.
Once a player has attended their assessment day(s) they will/not be offered a place on one of the Competitive Flight Teams which can mean one of the following;
(1) Flight Blue Team - Highest Competitive Team at Ascension Flight will play Competitive Soccer in the Louisiana Classic Soccer League, Division 1 through 5
---
(2) Flight Gray Team - Competitive Team at Ascension Flight will play Competitive Soccer in the Louisiana Classic Soccer League, Division 2 through 5.
---
(2a) Flight Gray Team - Competitive Team at Ascension Flight that will not play Competitive Soccer in the Louisiana Soccer League, but instead play developmental friendlies and club tournaments throughout Louisiana and neighboring states.
---
(3) Not offered a Team - Players who are unsuccessful in gaining a place on an Ascension Flight Team will also be notified and not left in the dark!